What are No Guarantor Loans?
As the name suggests, no guarantor loans are short-term loans, essentially designed for borrowers who do not wish to have a guarantor when they take a loan. These loans also prove to be ideal for borrowers with relatively bad credit who are unable to find a guarantor. Earlier, lenders did not offer loans without guarantor to individual with bad credit due to the higher risk proposition. However, with the increase in demand for such loans, more and more lenders are now offering loans without guarantors.
What Can I use No Guarantor Loans For?
You can use the amount borrower as you see fit. Some of the most common purposes for which borrowers make use of loans without a guarantor include –
Home improvements
Vehicle repairs
Funding a vacation
Paying for school fees
Wedding expenses
Paying off a smaller debt


Simply put, the lender doesn't place any restrictions on the usage of the amount, except for illegal purposes. You must also know that the borrowed amount cannot be invested in stocks and shares within the United Kingdom or elsewhere.
Are No Guarantor Loans Expensive?
The cost of any loan, that is the APR, is determined by a wide array of factors, the most important of which is the risk proposition that a lender assumes.


A loan with a guarantor helped safeguard the lender's interest, and hence the APR is lower. However, in the absence of a guarantor, the risk proposition of the lender rises by manifolds. To mitigate this risk, the lender often offers the loan at a higher interest rate making the loan somewhat more expensive.


That being said, at Loan Broker, we have more than just a few lenders on board who are willing to offer no guarantor loans with bad credit at highly competitive rates. Fill out our online application form and get a sneak peek at the APR you can get your loan for.
Will I be approved for a loan without a guarantor even with bad credit?
At Loan Broker, we strive to offer unsecured loans to all borrowers in need, regardless of their credit history. Our lenders look up more relevant information such as the current financial and employment status of the borrower, which enables them to assess the repayment ability above and beyond their credit score.

Even then, it is important to understand that only a select few lenders would be willing to offer you the amount if you have a bad credit history. This will considerably limit your options. In addition, you may also be charged a higher interest rate.
In case you do get approved for the loan, make sure you repay it on time and in full. This will ensure that your credit score gets a much-needed boost.
Can I get a no guarantor loan without a credit check?
As a responsible loan broker, we conduct a soft credit check before sending your loan application to the lenders. This helps us meet FCA (Financial Conduct Authority) guidelines. Soft credit checks are safe as they do not harm your credit rating.

However, if your loan application is approved, and you decide on taking the loan, our lender will conduct a full credit check before they release any funds. This is in accordance with the guidelines laid down by the FCA.

If a lender or a loan broker claims that they can offer you a loan without a credit check, you should be wary of borrowing from them, as they may not be registered with the FCA. Going ahead with such dubious offerings may cause financial loss or identity theft, and hence, you should better be safe than sorry.
Weddings are the happiest and most important moments in any couple's lives. Understandably, you want to make it an unforgettable event. The reality is, however, UK weddings are expensive and come with many unexpected costs.
Read More »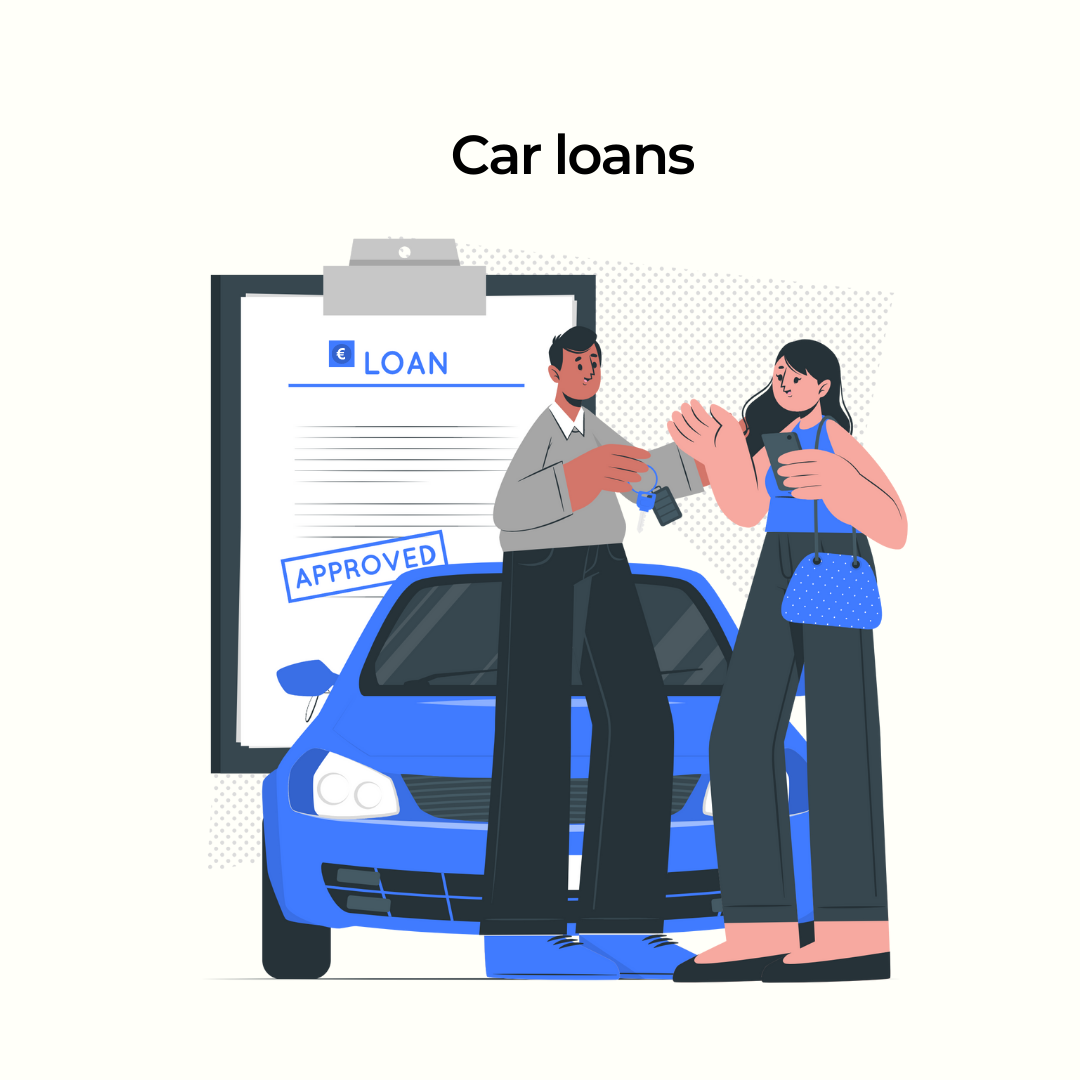 An autoloan is essentially a personal loan, wherein the loan amount can be used to purchase a car. The carloan will enable you to pay the dealer or the seller of the car in full.
Read More »
It can influence your ability to borrow an unsecured loan when you are working for yourself. Self-employed loans are specially designed credit product that is offered to individuals who run…
Read More »
Find A Bad Credit Loan With No-Guarantor – With Loan Broker
Loan Broker is an FCA registered credit broker that operates across the major cities of the UK. All the lenders associated with it are also authorised by the financial regulator. The mission is to promote responsible lending and hence, our lenders perform soft credit checks to offer initial quotes. Soft credit checks are safe as they do not leave any footprint on your credit report and doesn't even harm your credit report.
We do not charge any upfront fees to our consumers. We offer an array of unsecured loans such as – debt consolidation loans, self-employed loans, to help borrowers get back on their financial track. As a credit broker, we help our borrowers to find the right lender by considering their requirements. With Loan Broker by your side, you can choose no obligation loans. We are loan brokers, committed to extending a true hand of help for borrowers seeking hassle-free, and affordable loans despite bad credit rating.
Borrow responsibly and repay timely.