It's completely normal for businesses to go through ups and downs, but with Loan Broker at your side, we can help you secure that small business loan you need to get you through.
By applying today using the form on our website, we put you in touch with a host of reputable creditors who can get your small business loan to you in record time.

Once we have your details, we assess which creditor is able to provide you with a loan which suits your needs. We take the stress and hassle out of loan applications, and make getting your next small business loan simple.
What Is A Small Business Loan?
When you are looking for a small business loan, it is usually to help you as a company.

You might be operating as a self-employed worker with or without a limited company set up, or you may be an already established enterprise. A small business loan is specifically for issues relating to your main business rather than for you personally.
Small to medium enterprises might take out a business loan to cover the day-to-day operations of their business, such as preserving a certain amount of cashflow to hand, or for buying new important equipment.
Business loans for SMEs are usually backed by the business, but can also require a guarantor in case the business account fails to keep up with repayments.
Are Small Business Loans Secured Or Unsecured?
When you are operating an SME in the UK, both secured loans and unsecured loans are usually available. This is because businesses can sometimes have lots of assets from which the creditor can loan against and repossess it if you fail to keep up with the repayments.

When a loan is unsecured against the business, then you can expect creditors to give a small amount of just a few thousand pounds, but with a higher borrowing cost and shorter time to repay.

When a small business loan is secured, either against the business assets or a guarantor, then a larger loan may be obtained, with much better rates and a longer time in which to pay it back. This is because borrowers need to know that you are able to keep up with the repayments.
What Are The Different Types Of Business Loans?
If you are looking for a business loan then when you use reputable companies which are FCA approved, like Loan Broker, you can open up a world of loan opportunities to suit your exact requirements.

Whether you are looking for a secured or unsecured small business loan, our creditors will provide you with the best option based on your desired amount and circumstances.

You might be interested in any of the following kinds of loans for businesses:

Short-term loan – a small amount paid back in the space of just a year or two, this is the ideal solution if you just need to keep things running in the immediate future and not have to worry about large repayments which can burden your business.

Merchant cash advance – this is something arranged with your business where money is taken from your account for repayments every time you process a sale. You may, for example, agree that 20% from each sale that clears your bank is deducted and used to repay the loan.

Working capital – sometimes businesses just need some money to keep their operations going, whether it's paying their suppliers in advance or being able to pay staff. Working capital allows businesses to stay afloat even when they might not be making much money from sales.

Peer-to-peer – an uncommon kind of loan, but another company or individual who has lots of cash in the bank may decide to lend you an amount of money and you pay them back with interest. It is riskier than a traditional loan for both parties, so you need to read the contract carefully before entering into this.

Self-employed loans – this can take the form of either a personal or small business loan, and can be used to buy new equipment you need for work, such as tools or a van. A painter might need to buy a set of new paintbrushes and rollers to do their job, or you may have to buy things in advance and have money availableto do a job properly.
How Can I Use A Small Business Loan?
Here at Loan Broker, we understand that each business is unique, and that each small business loan may be used for a variety of purposes. Whilst the creditors we partner with may ask what the loan is to be used for, it usually has no bearing on whether your business loan is approved or not.
Thousands of business owners have already used our loan broker services.
Some business owners choose to buy new machinery and equipment, or upgrade existing technology to offer a better service which will see higher returns. If you own a bar or a shop, you might need a small business loan to purchase stock and inventory, from which you will recoup the earnings from sales.
You can use it for buying a new business or even to expand your existing business.
If you are an entrepreneur, then a small business loan can come in handy when you want to launch a new start-up, or even for franchising. If you are a landlord with multiple properties, it may be that your loan is used to provide a better living environment for your tenants.

Loan Broker can help you get a self-employed loan
A personal loan is a type of credit paid to a singular person for their own use, as opposed to a business loan. The loan is made directly from a lender to an individual's bank
Read More »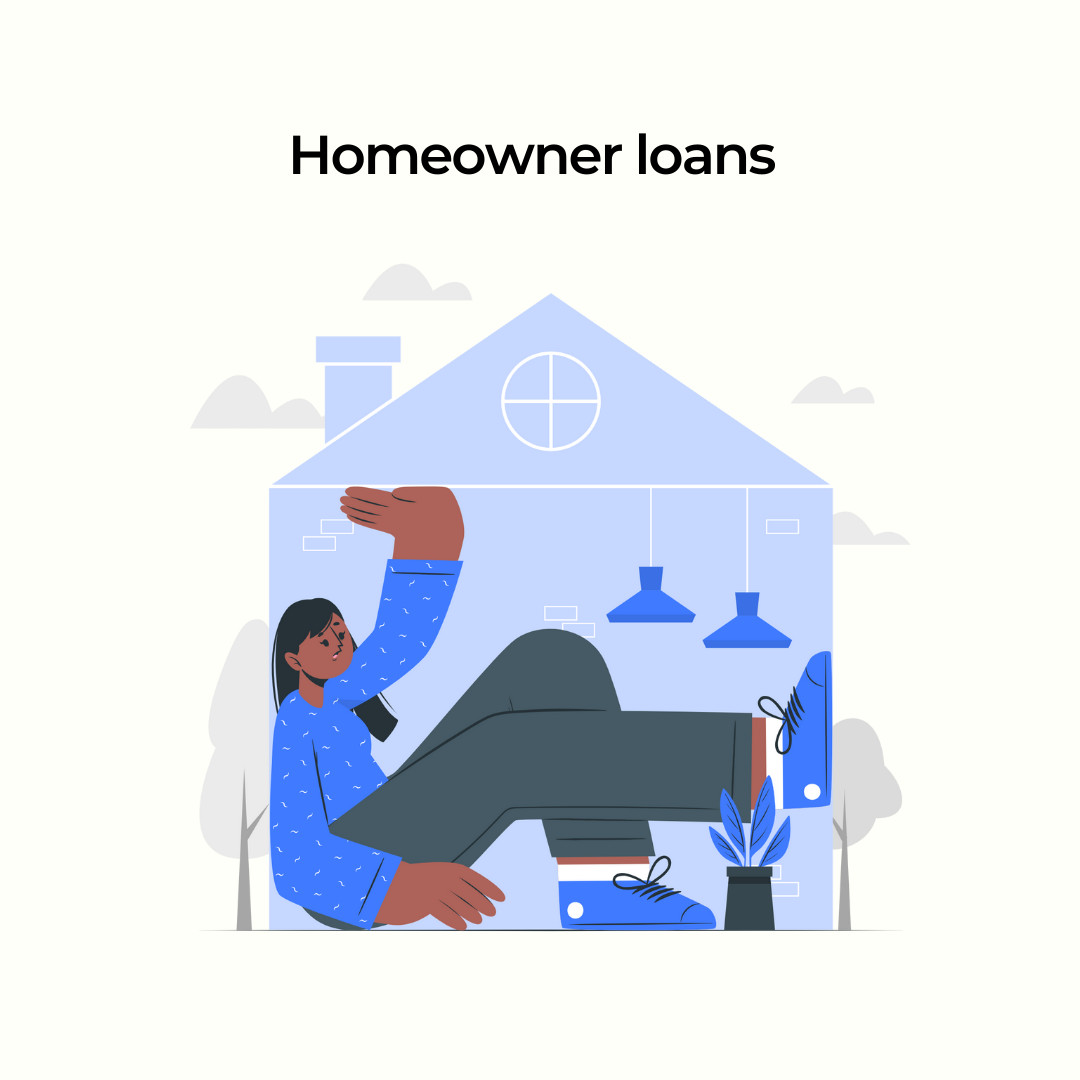 Generally, there are two types of homeowner loans – secured and unsecured. A secured homeowner loan is tied to your property and an unsecured homeowner loan is a type of debt that doesn't involve any
Read More »
It can influence your ability to borrow an unsecured loan when you are working for yourself. Self-employed loans are specially designed credit product that is offered to individuals who run…
Read More »
Find loans for small businesses – With Loan Broker
Loan Broker is an FCA registered credit broker that operates across the major cities of the UK. All the lenders associated with it are also authorised by the financial regulator. The mission is to promote responsible lending and hence, our lenders perform soft credit checks to offer initial quotes. Soft credit checks are safe as they do not leave any footprint on your credit report and doesn't even harm your credit report.
We do not charge any upfront fees to our consumers. We offer an array of unsecured loans such as – debt consolidation loans, self-employed loans, to help borrowers get back on their financial track. As a credit broker, we help our borrowers to find the right lender by considering their requirements. With Loan Broker by your side, you can choose no obligation loans. We are loan brokers, committed to extending a true hand of help for borrowers seeking hassle-free, and affordable loans despite bad credit rating.
Borrow responsibly and repay timely.