We understand there are many reasons why you may need an £8000 loan. From debt consolidation, paying for urgent treatment, financing a wedding or even going on a much-needed holiday, borrowing an £8000 loan may be the best and most convenient option. Getting approved for an unsecured £8K loan at Loan Broker is quick and simple. If you are eligible and able to meet monthly repayments for your chosen loan term, the funds will be deposited into your bank account within a short time. If you are worried about a bad credit rating, this need not be a barrier. Call us today. We may be able to help.
Can a credit broker get my £8000 loan approved quicker?
Working with a credit broker to get an unsecured loan is a simple process that saves you time and hassle. We offer a simple loan application process and almost instant decision. Not only are you more likely to get approved but the funds will be deposited into your bank account within 48 hours. This can be a huge benefit especially if you are in urgent need of funds. On the other hand, applying for a loan directly from a lender involves lots of paperwork and approval takes days. If you are refused, you must start the process with another lender. Getting a loan in this way could take you weeks.
Why take out an £8,000 loan?
You can use an £8,000 unsecured personal loan to pay for unforgettable experiences or finance important purchases, including the following:
Debt consolidation: Taking out an £8,000 loan can allow you to consolidate your debts and credit card balances, so you have one monthly repayment.
A dream wedding: An £8K pound loan will help cover the cost of the venue, dresses, cake, catering, decorations, travel, and more.
A new car: If you need a new (or used) car to commute to work, a personal loan can pay for it. The funds can also finance major auto repairs.
Home renovations: An £8,000 loan is enough to cover various renovation projects around the home such as a kitchen makeover, bathroom remodeling, or creating a home office.
Family Holidays: A loan of eight thousand pounds can finance a once-in-a-lifetime holiday experience at a dream location for you and your loved ones.
How much does it cost to borrow an £8,000 loan?
The cost to borrow an £8K loan in the UK will vary depending on various factors including the loan amount, the length of the loan term and the Annual Percentage Rate (APR) offered. Use the online loan calculator on our website to get a better idea of how much your loan will cost.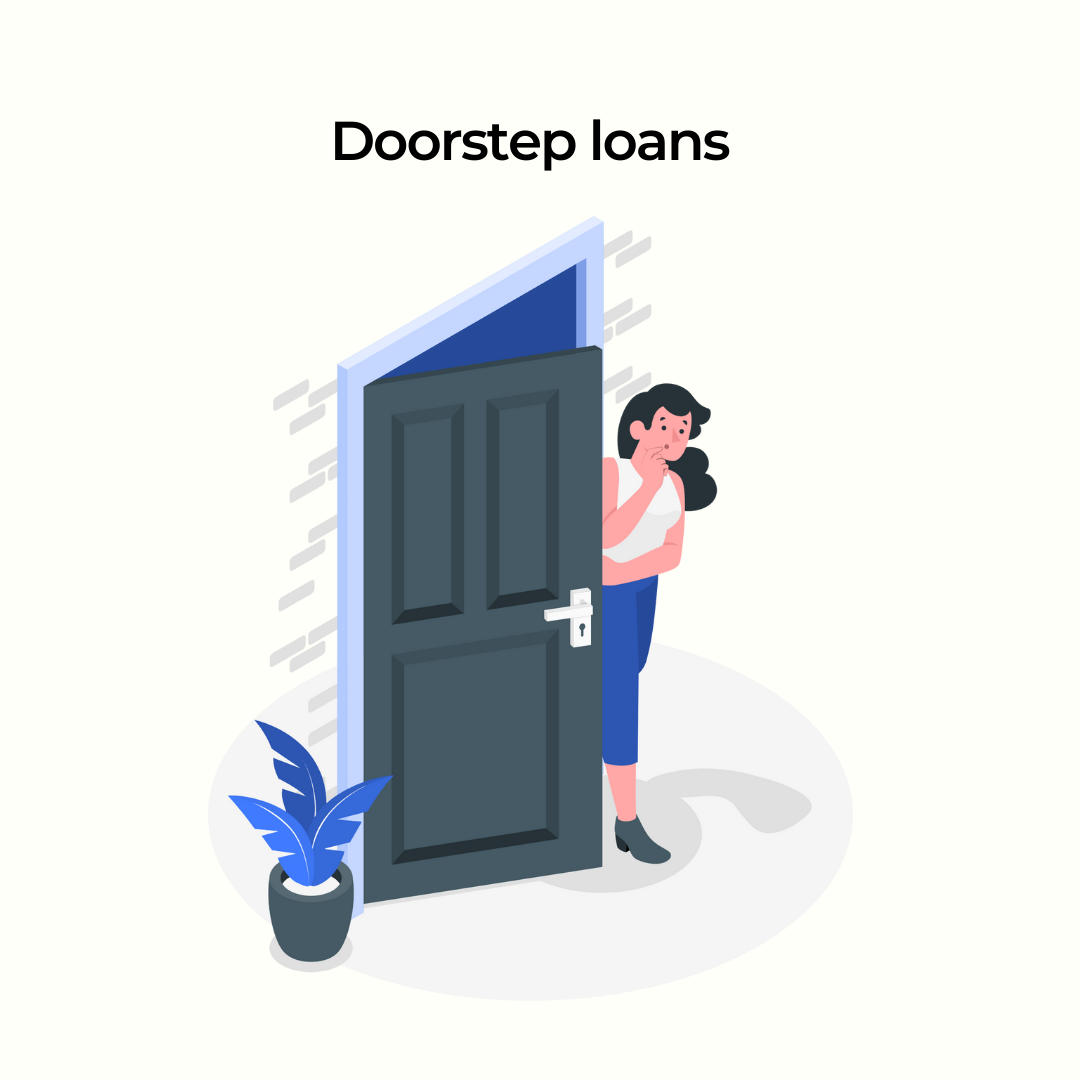 Doorstep loans are a type of short-term unsecured personal loan that are also known as home credit loans or home collected personal loans. As the name suggests, they can be applied for, processed, issued, and
Read More »
Weddings are the happiest and most important moments in any couple's lives. Understandably, you want to make it an unforgettable event. The reality is, however, UK weddings are expensive and come with many unexpected costs.
Read More »
Sometimes it can be hard to obtain a loan when you have a poor credit history to contend with. Lenders may see you as unreliable and not want to provide you with that much-needed cash
Read More »
Getting approved for an £8,000 loan online has never been easier. Simply complete the loan application form on our homepage and get a decision in a few minutes. If approved, you will have access to the funds within hours. All credit ratings are considered.
Whether you need a loan for £8,000 or a different sum, we may be able to help. We believe everyone should have access to the credit they need regardless of their credit rating. Find out if you are eligible by filling out our online loan application form.
To qualify for an £8,000 unsecured loan in the United Kingdom, you need to:
Be at least 18 years old
Reside permanently in the UK
Be employed or have a stable income
Have a UK bank account
Find Homeowner Loan – With Loan Broker
Loan Broker is an FCA registered credit broker that operates across the major cities of the UK. All the lenders associated with it are also authorised by the financial regulator. The mission is to promote responsible lending and hence, our lenders perform soft credit checks to offer initial quotes. Soft credit checks are safe as they do not leave any footprint on your credit report and doesn't even harm your credit report.
We do not charge any upfront fees to our consumers. We offer an array of unsecured loans such as – debt consolidation loans, self-employed loans, to help borrowers get back on their financial track. As a credit broker, we help our borrowers to find the right lender by considering their requirements. With Loan Broker by your side, you can choose no obligation loans. We are loan brokers, committed to extending a true hand of help for borrowers seeking hassle-free, and affordable loans despite bad credit rating.
Borrow responsibly and repay timely.